China Telecom Internet of Vehiclesproject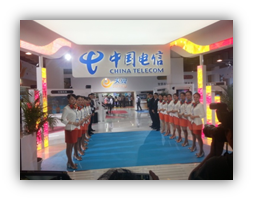 Sep 24th, 2013, China international information communicationexhibition is opened. China Telecom comprehensive displayed its overall strength about showcase "broadband China" of the construction primary force, information consumption promoting, and intelligent life construction.
In this exhibition, the Internet of car project undertaken by our company has become to the most popular project. Internet of cardemonstration project is comprised by a refitted car and related hardware and software system components, which providing more convenient and intelligent services for car owners' interior and exterior living, by combining the 4G mobile communication technology, internet of vehicle, cloud computing, big data, and other advanced information technologies; and deeply and vividly displayingintelligent transportation and IOC concepts, forming up a complete solution.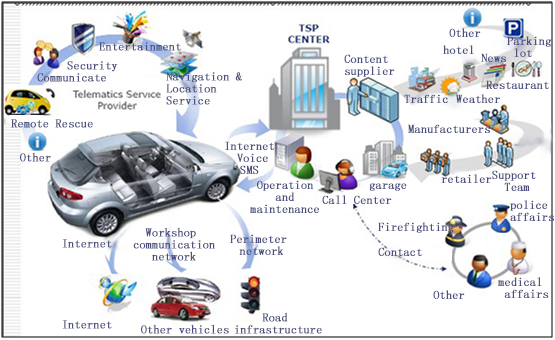 Internet of Carrefitted Carmain content:
IOV rear mirror: Combined with 4G wireless communications technology, providing real time navigation, location, help, online manual service and other functions
Live navigation system: a transparent screen placed above the driver's sight, using 4G, IOT, cloud computing and etc. to provide a real-time live navigation service.
Internet of Carintelligent terminal: using Internet of Cartechnology to provide travel (navigation, real-time traffic, POI search, weather, etc.); security (fault detection, traffic alert, car maintenance, remote diagnostics, etc.); entertainment (music, news, audio books);Social (forums, Microblog);4G mobile experience (entertainment, office) and other services.
Main undertaken work
1.Internet of Carsolutions designing: Internet of Carconcept/planning, Overall solution design work etc.
2.prototype car production: Internet of CarPrototype car design and making.
3.prototype system production: Car networkingprototype system design and making.
Car networkingRefitted car Prototypecar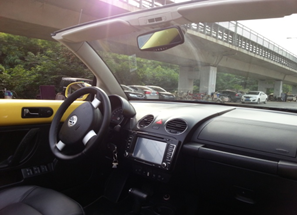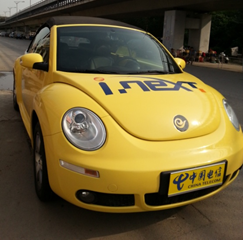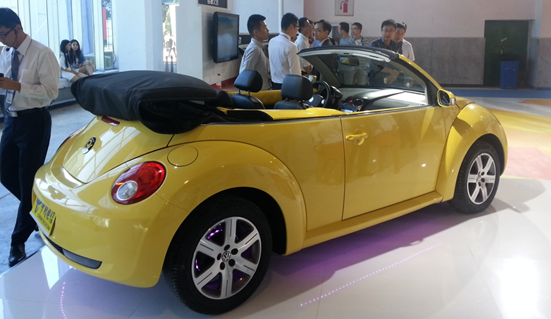 Customer Reviews
In the day of exhibition, Internet of Vehiclesrefitted vehicle became the most popular project and has been recognized by all level leaders and experts, which attracted different sectors of thecommunity tocome for visit and negotiation. Internet of Vehiclesrefitted vehicle has been specially reported by medias and journalists, earned high popularity for Telecom booth. Finally China Telecom booth was named "2013 Beijing Telecom's most popular booth" award.
State and party leaders, deputy Prime Minister of the State Council Ma Kai, and Minister of industry Miao Wei also came to the car networkto visit and indicate in front of the show car, in affirming the current work at the same time also putting forward higher requirements to us.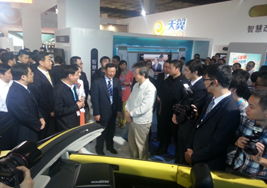 ↑Vice Premier of the State Council Ma Kai (right), the Telecom Group
ChairmanWang Xiaochu (left) to visit and indicate the
guidance in front of the show modified carwith networking.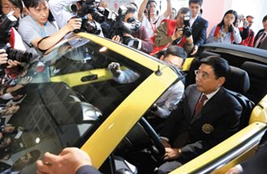 ↑Miao Wei, the Minister of industry and information
department,personallyexperience
the car networking
intelligence serviceby sitting inthe internet of modified cars.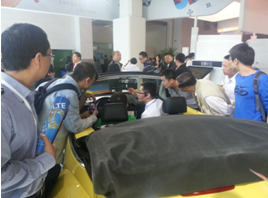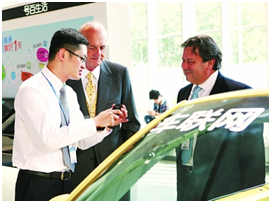 ↑
Visitors to an endless stream
↑
Foreign expertstalked over withInternet of Cars