Funds constituting unit management system
Product overview:

Specially providing convenient management for the funds constituting unit of the government institutes, supporting Integration with various e-government systems, realizing the perfect collection of data and front end controls, ensuring the reality, integrity of e-archives from beginning, intensively integrating with archives to realize perfect transformation and data reporting, and finally combining archives with library together.
Providing single broad computer, network version, or archive cloud application platform, supporting cloud platform direct usage by multi-funds constituting without purchasing and deployment individually back to beginning, finally realizing the perfect transferring data to archives.
Advantages and features:
Supporting the integration with various e-government systems, realizing the perfect data collection.
In each funds constituting unit , daily work to produce a large number of electronic files, and large amount of information from archived electronic documents, for all types of systems, such as OA, e-mail system and so on, to provide electronic document automatic acquisition interface greatly reduces the workload of the collection and archiving files. The system supports a variety of interaction protocols, and supports loosely-coupled integration among multiple heterogeneous systems.

Support regional and multi-branch management

The system supports SAAS Cloud Services, which can assign different levels of units with different permissions and multi-level empowerment, and unify usage of the same set of platform with noninterference. The system supports cross-regional application, a variety of deployment scheme, supporting centralized, centralized and distributed deployment mode, and satisfies the requirements of all kinds of enterprises.

support convenient online and offline archives system transfer

The system provides convenient record packet transfer function. Powerful schema configuration tool can flexibly support various archives metadata standard developed. If the superior archives using ASDC digital archive comprehensive management system, the perfect online data transferring can be realized.

Effective guarantee information security

The system supports fine empowerment, authenticity verification; supports DRM; Can control the electronic file browsing, print, download, copy, and logging detailed.

more convenient archival usage

In addition to supporting the general directory searches, the system also supports full-text search, intelligent retrieval, improving the retrieval accuracy and usability, convenient for all personnel within the scope of his/her authority to query in usage, and supports the need of checking online borrowing status of no authorized records.
System function: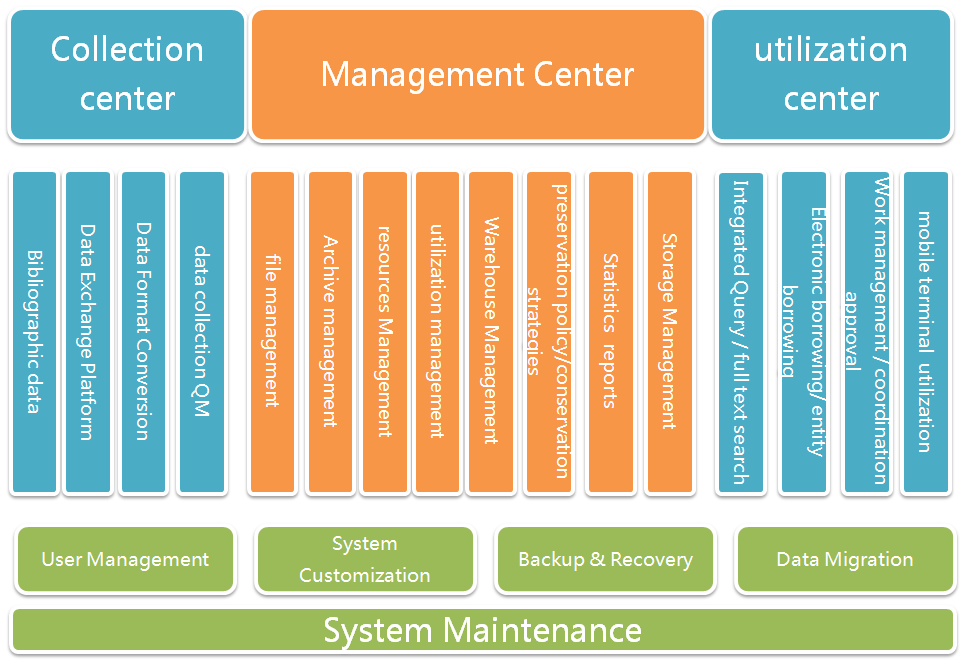 Funds constituting unit login screen: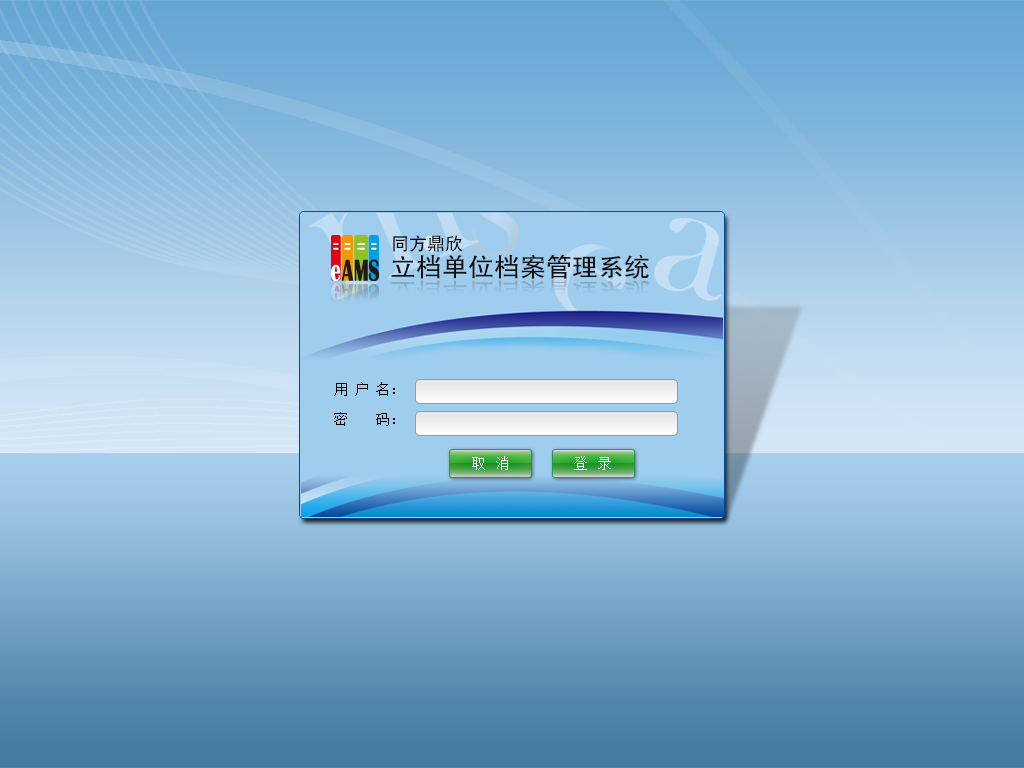 The system user interface: